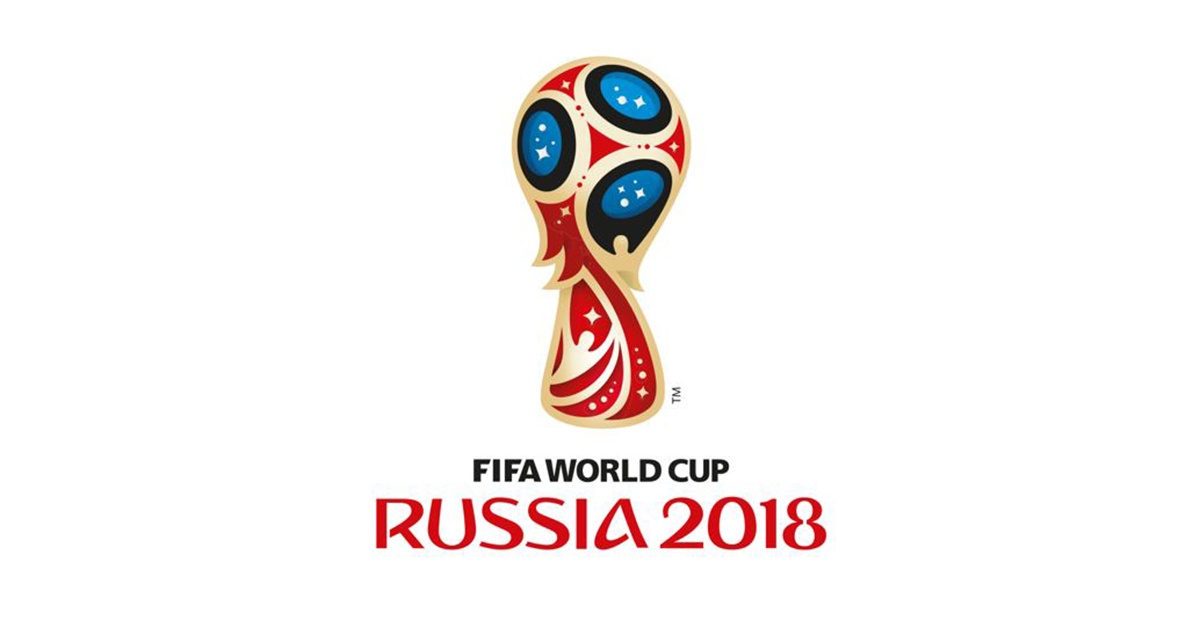 Earlier this summer, the 21st FIFA World Cup 'kicked' off at Moscow's Luzhniki Stadium. The international soccer tournament draws huge crowds cheering for their countries and teams. Lynden played a crucial role in the success of the 2018 games by shipping high-value, fragile camera rigs and equipment from New York to 12 Russian stadiums to ensure that the whole world could see the month-long competition. The camera rigs were controlled by smartphones for the most technologically advanced coverage of the World Cup ever.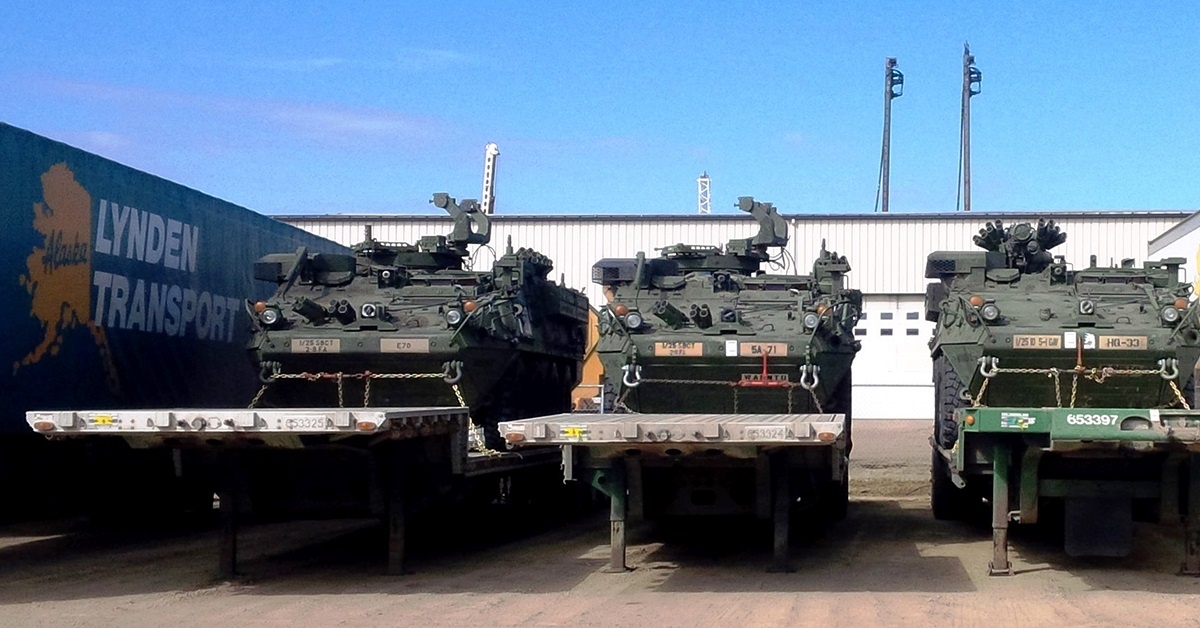 Lynden companies have served the government and the Department of Defense (DOD) for decades by providing reliable transportation services, emergency aid, logistics planning and more via air, land and sea. "We offer one of the most logistically diverse transportation services in the world. From flying weekly missions to air bases in Germany and Japan, to mobilizing shipments for Operation Enduring Freedom and Federal Emergency Management Agency (FEMA) disaster response, we understand the unique challenges and deadlines of military and government projects," says Eric Wilson, Lynden Transport's Director of Pricing in Seattle. Lynden has a Government team to ensure military projects are efficiently planned and executed. Each member of the group has military clearance to view project websites and bid on jobs.

Twelve deserving students will receive financial assistance through the Lynden Memorial Scholarship Program for 2018. The independent scholarship service, Scholarship America of St. Peter,  MN, selects recipients based on criteria established by the organization. Congratulations to the following winners who will each receive $2,500 for the 2018-19 school year:

Chloe Billingslea will be a junior at Tulane University in New Orleans, LA, where she is studying Public Health.

Jake Butler will be a sophomore at Embry Riddle Aeronautical University in Marietta, GA, where he will study Aeronautics.

Jordan Craft will be a freshman at Western Washington University in Bellingham, WA and plans to study Political Science.

Brooke DeBeeld will be a freshman at Western Washington University in Bellingham, WA where she plans to study Accounting.

Briahna Gerlach will be a sophomore at Abilene Christian University in Abilene, TX where she is studying Social Work.

Parnika Godkhindi will be a sophomore at McMaster University in Hamilton, ON, where she is studying Arts and Sciences.

Melody Hoza will be a freshman at Bemidji State University in Bemidji, MN, where she plans to study Sports Management and Criminal Justice.

Clarine Long will be a first year student at the medical school at Ohio State University in Columbus, OH.

Allison Rollins will be a first year student at the University of Washington School of Medicine in Seattle.

Natalie Smith will enter her junior year at the University of Portland in Oregon where she continues her studies in Nursing.

Andrew Spencer will be a senior at the University of Alaska in Anchorage where he plans to study Logistics.

Largim Zhuta will be a junior at Stanford University in Stanford, CA and study Engineering.

"Lynden offers these scholarships to children and grandchildren of our employees. This year's scholarship winners are very accomplished students and community leaders." says Gail Knapp, Director of the scholarship fund and coordinator for Lynden.  "On behalf of all our employees, we congratulate these students and wish them the best of luck with their future studies."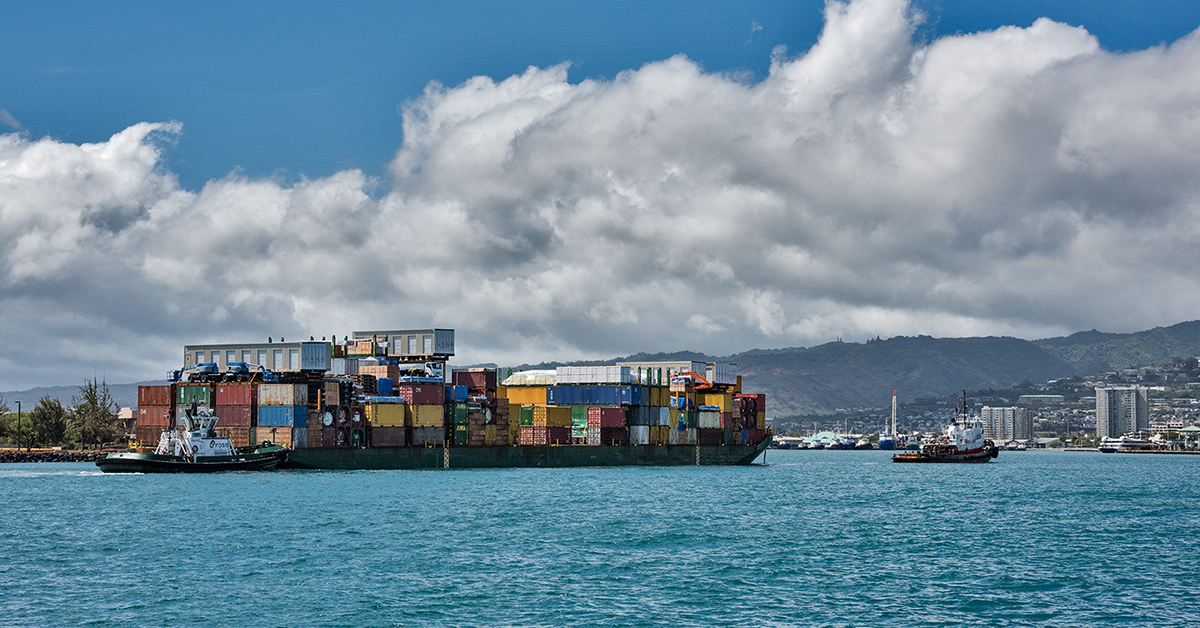 Lynden International has served the Hawaiian Islands for more than 30 years and provided service to Guam for more than 20 years. For 2018, Lynden has enhanced its customer offerings in both locations by adding Less-than-Container-Load (LCL) ocean service between Los Angeles and Guam and LCL barge service between Seattle and Honolulu via Aloha Marine Lines.

"The new service provides a lower-cost alternative to traditional steamship line service," explains Charlie Ogle, Western Regional Sales Manager. "We offer twice monthly sailings to Oahu with connections to the neighboring islands." With this added service Lynden continues to offer our full menu of value-added capabilities like EZ Commerce, multimodal shipping options, Dynamic Routing, time-specific deliveries, and warehousing. To find out more about our services, please visit our website www.lynden.com/LINT or email lafmtg@lynden.com.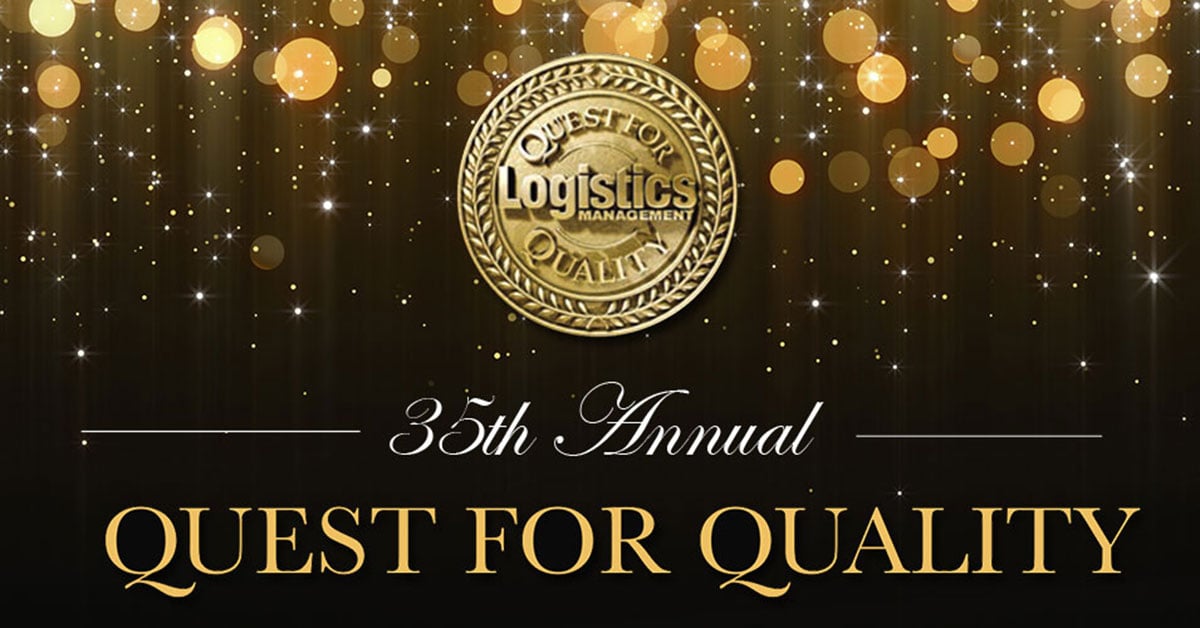 Lynden Transport was awarded its sixth consecutive No. 1 ranking and its 22nd overall award in the 35th annual Logistics Management Quest for Quality Awards, receiving the highest scores among Less-than-Truckload (LTL) western regional carriers in the on-time performance and information technology categories and topping the overall weighted scores. Lynden International achieved strong results in the air freight category, earning its 16th Quest for Quality award.

"We work hard every day to be the best of the best and, for the 22nd time, we're honored our customers have recognized us with a Quest for Quality Award. We are incredibly humbled to be ranked at the top for six years in a row," says Lynden Transport President Paul Grimaldi. "The credit goes to our dedicated drivers, customer service representatives, support staff, and the entire Lynden Transport team. We intend to keep the momentum going by continuing to provide the Lynden brand of service to our customers."

"Our employees are the key ingredient in our excellent customer service and our many years of Quest for Quality Awards," says Lynden International President John Kaloper. "The air freight industry is challenging and competitive and we strive to provide the best on-time performance, service and value."

For more than three decades, Logistics Management's Quest for Quality Awards has been regarded as the most important measure of customer satisfaction and performance excellence in the transportation and logistics industry. The results are the culmination of a six-month research project conducted by Peerless Research Group. Thousands of ballots are cast and counted to determine the leaders across a number of critical criteria, including: on-time performance, equipment & operations, value, information technology and customer service. To be a winner, a company had to receive at least five percent of the category vote.