Lynden is known for responding to emergencies. In a recent case, a pilot made an emergency landing on Etolin Island, AK with no landing strip and a windshield covered with oil. The pilot radioed for help and was flown to Ketchikan for medical assistance, leaving the damaged plane behind. A few days later a helicopter arrived, lashed it onto the skids and flew it to the Wrangell Airport where it was dismantled and loaded onto an Alaska Marine Lines flat.

Driver Doug Schwartz worked with the plane's owners to get it to the port for shipment on an Alaska Marine Lines barge going to Juneau. The customers were extremely appreciative of Doug's help with the unusual move and wrote in their feedback card, "Thank you, Doug, for your expertise and quick service. You were invaluable. We hope to never have to ship an airplane again!"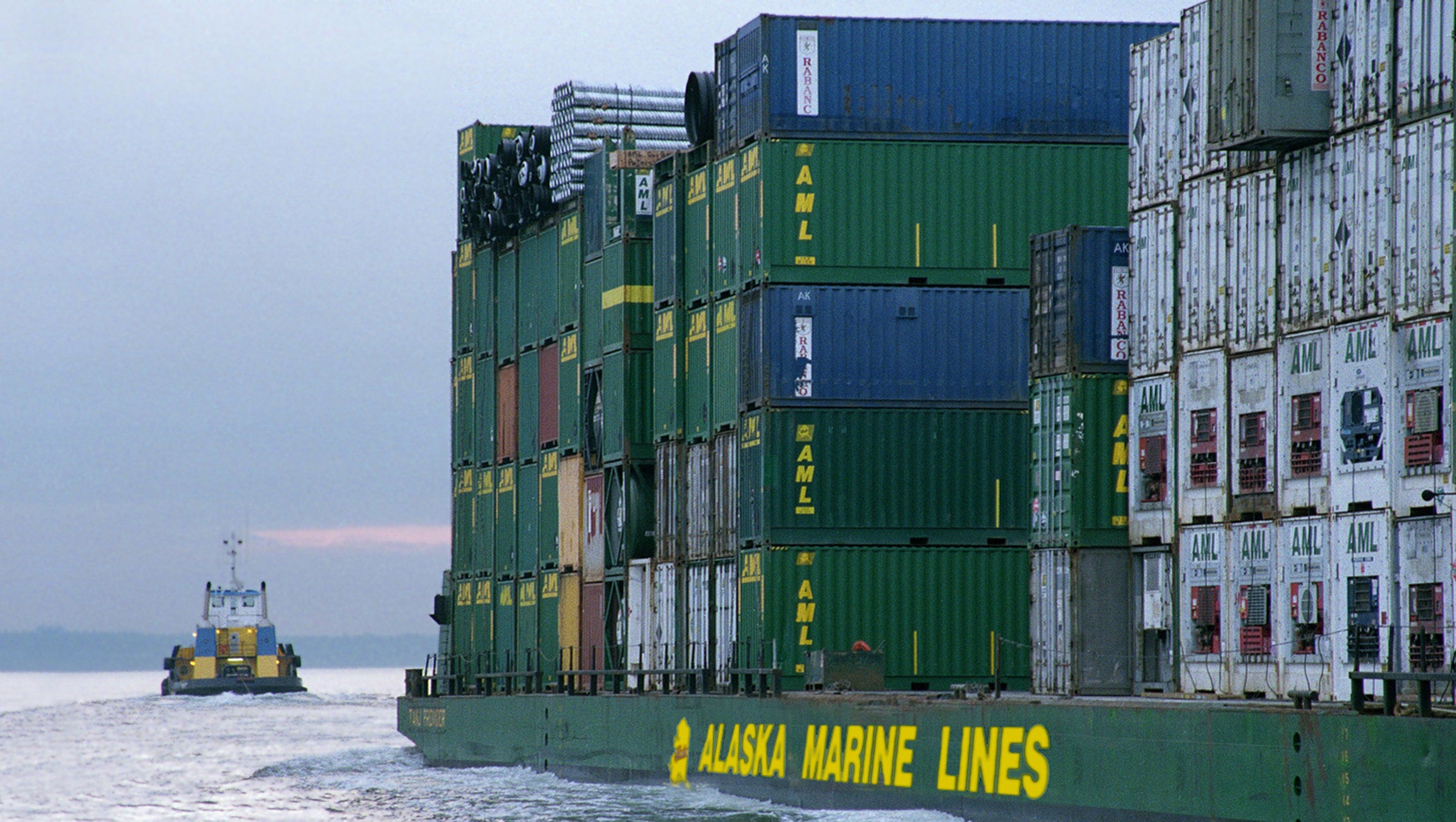 Alaska Marine Lines, an Alaska marine transportation company, is expanding its service from Seattle and Anchorage to the Arctic Region in 2019. Bowhead Transport will provide the destination services at the North Slope villages of Point Hope, Point Lay, Wainwright, Utqiagvik (Barrow), and Kaktovik. Alaska Marine Lines will also service Deadhorse with its two annual sealifts. Bowhead, thru its teaming agreement with Alaska Marine Lines, will continue to participate in the door-to-shore service to the Arctic that it initiated over 30 years ago.
The new stops will be added to Alaska Marine Lines' many ports of call, joining the major hubs of Naknek, Dillingham, Nome, Bethel and Kotzebue and more than 65 villages along the coast of Western Alaska.
"Adding these new locations allows us to meet our goal of serving the entire state of Alaska, from Ketchikan to Kaktovik. From April to October each year we bring essential supplies to local villages in Western Alaska and provide critical support to the seafood industry," says Alaska Marine Lines President Kevin Anderson. "Bowhead Transport has been serving Alaska for decades and we are proud to team with them to continue to provide the excellent service their customers depend on."
For more information or to book a shipment, contact Alaska Marine Lines at 800-426-3113 or westernakcs@lynden.com.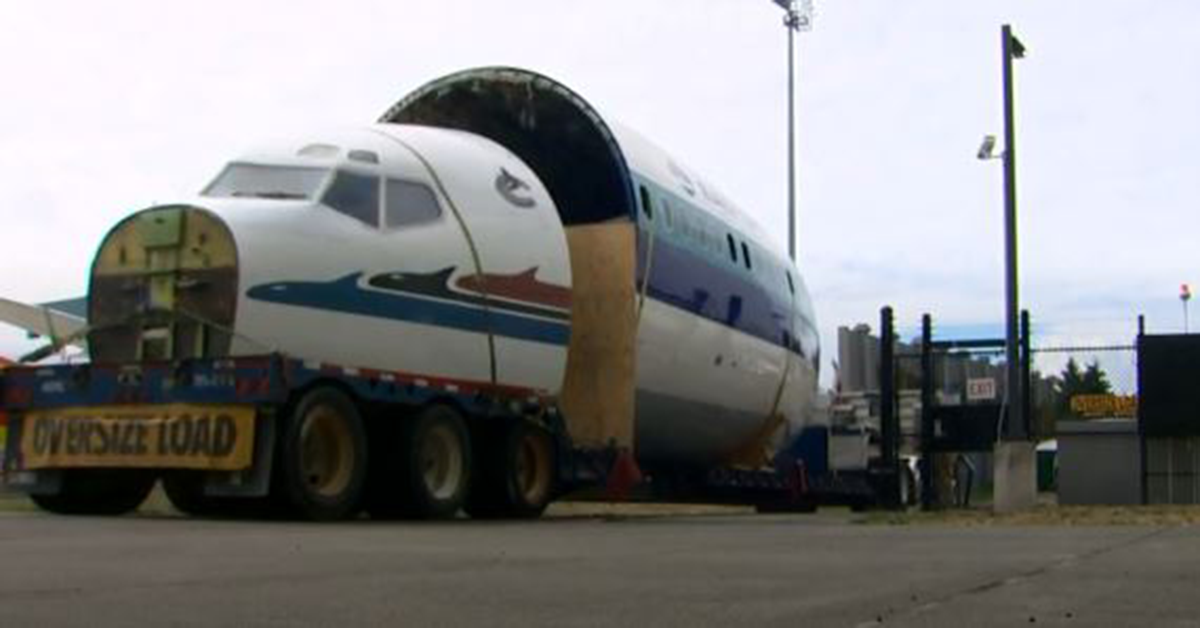 Parts of a vintage 727 jetliner were strapped to an Alaska West Express trailer at the Future of Flight Museum in Everett and hauled to a hangar at Columbia Pacific Aviation in Moses Lake, WA. The noteworthy move was covered by Seattle's KING–5 TV and Alaska West Express Driver Tom Lardie was featured on that night's newscast.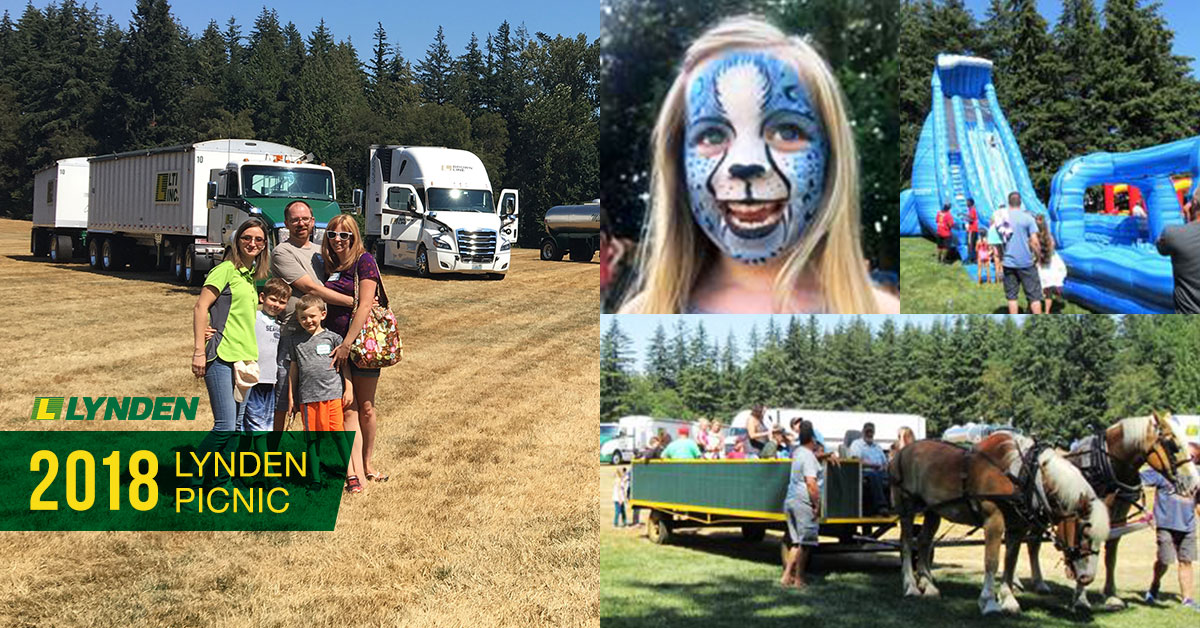 Looking back to when sunny skies drew approximately 1,000 employees and friends to the annual Lynden Picnic this past summer. Barbecued salmon was on the menu, as usual, plus 1,000 ears of sweet corn that arrived the day before from Kallstrom Farms in Ephrata, WA. According to Sandy Hartman of LTI, Inc., drivers and office staff shucked corn for most of Friday afternoon to prepare for the big day on Saturday. "The water slides and toys were a big hit this year," Sandy says. "At 4 p.m., when the games had to come down it was hard to tell the wee ones it was over." Lillybug face painting and henna tattoos were also popular along with wagon rides, the money pit, music and more. We had a great time at this family event!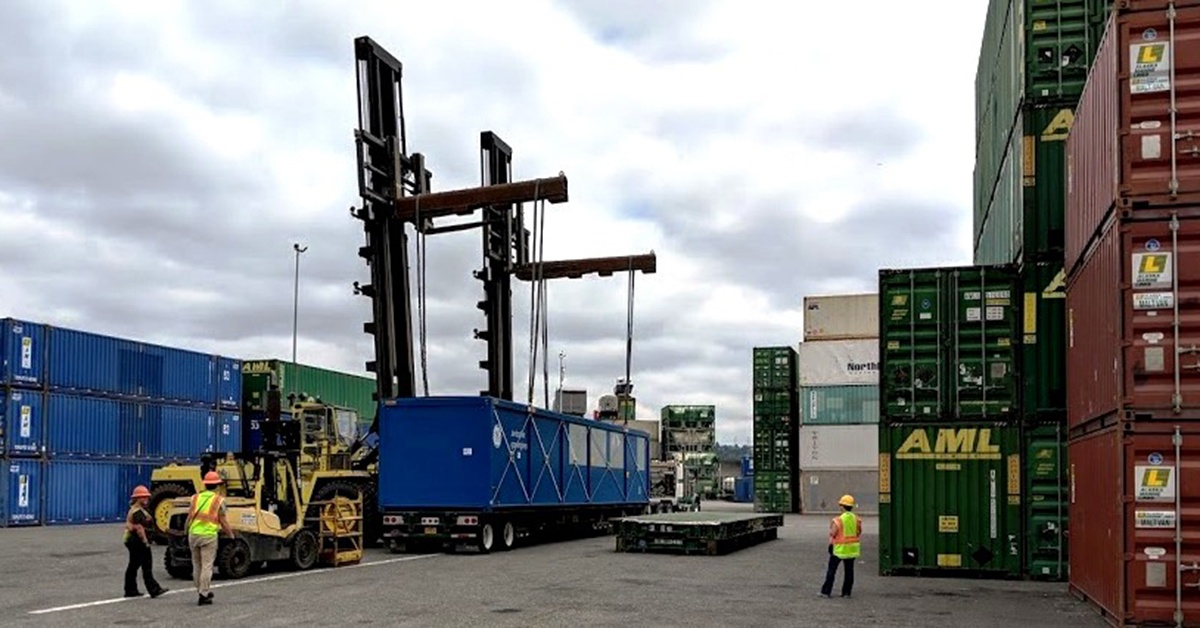 A recent project for a return customer involved four Lynden companies and three modes of transportation. Lynden International was called upon to move three 56-foot power generation modules plus three 40-foot containers of supporting equipment from Europe, to Seattle and then on to a remote location in Canada. The project spanned two months and involved many twists and turns.

Planning for the move took almost a year and Lynden's carefully coordinated delivery was moved up a month when the customer's equipment was finished ahead of schedule in June instead of July. The delivery of the oversized freight required planning and coordination with the project lead for 'just-in-time' delivery of each component.

"The pieces were collected in the middle of Europe, trucked south to the port and sent via ocean to Seattle where Alaska West Express took over to get them to Canada. Lynden International filed a temporary import into the U.S. for the customer, then we moved the freight inbound on Alaska Marine Lines' bond," explains Paulette Shatara, Lynden International Director of Business Development, in Houston. Lynden used heavy haul trucks with specialized shock-protected trailers to move the valuable pieces from the factory, to the port for loading onto the vessel. It was a two-day journey of more than 400 miles, requiring permits and 56-foot trailers. One of the modules weighed more than 100,000 pounds. The project also involved coordinating air shipments for paint and other hazardous materials.

Once the pieces arrived in Seattle, they were carefully offloaded from the vessel onto waiting trailers and loaded onto a north bound Alaska Marine Lines barge. Alaska West Express and Canadian Lynden Transport drivers transported them to the final destination. "The successful completion of this project was the result of the cooperative efforts of Lynden International, Alaska Marine Lines, Alaska West Express and Canadian Lynden Transport," says Alaska West Express Project Manager Steve Willford. Steve also recognized Drivers Gary Ridall and James Elliot for getting the modules into the delivery site safely and the close support, advice and cooperation received from the Canadian Lynden Transport team.