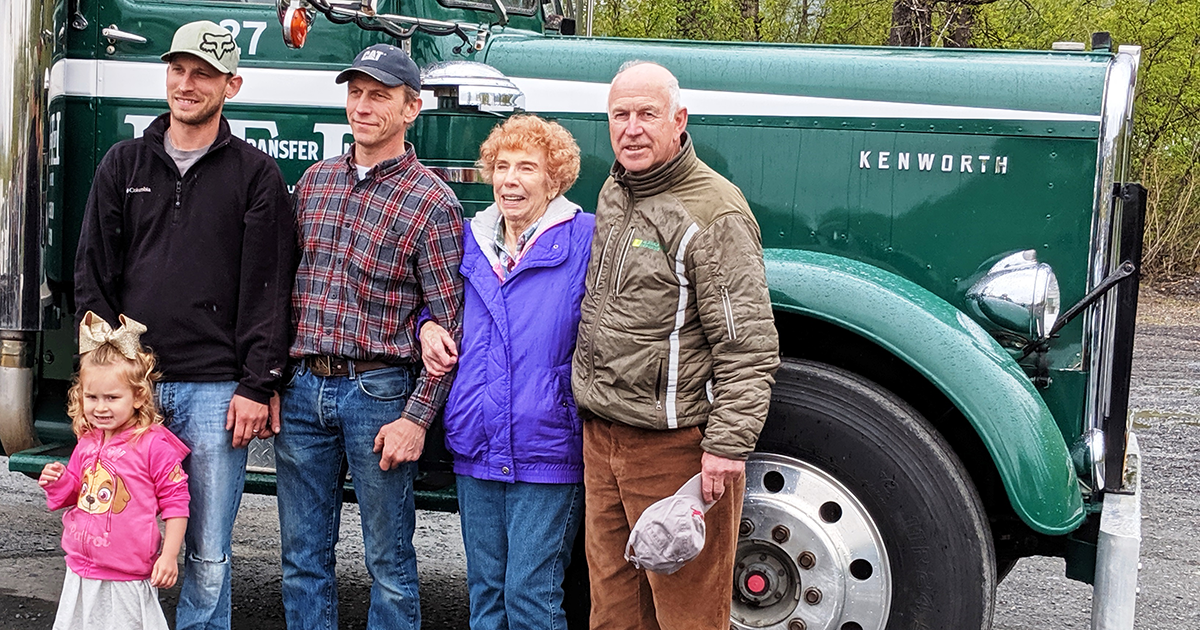 A Lynden customer appreciation event in Valdez brought old friends together. Lynden Chairman Jim Jansen (far right) is pictured with Marie Blood, wife of Slim Blood, Lynden's first Alaska employee. Slim opened Lynden's first Fairbanks terminal in 1958 and established Lynden's early reputation for customer service. The new location was a WWII Quonset hut and meant drivers didn't have to unload their own trucks or stay overnight. Marie, her son Russ, grandchildren and great-grandchildren all attended the event in Valdez. "Between us, we could name every Alcan driver in the pictures in the #27 museum," Jim says. "Marie hosted dinners for the drivers when they arrived in Fairbanks, making them feel at home. She now resides in Valdez."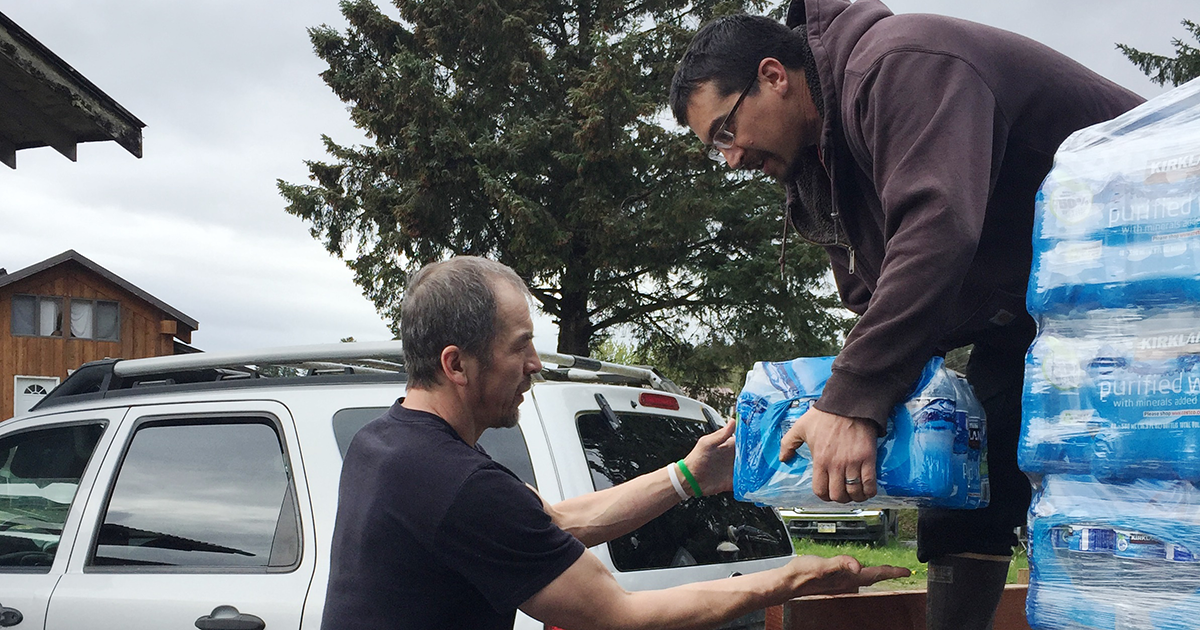 When a water main broke in the small community of Kake, AK, the mayor and two city employees put out over 2,000 feet of fire hose to bypass the blown-out section. While that solved the problem for businesses and homes, it did not provide drinking water. Alaska Marine Lines and Arrowhead Transfer teamed up to donate three pallets of bottled water and shipped it to Kake to be distributed to the 10 percent of homes still in need of potable water. "I distributed the water just days after the break and received many thanks and high praise for the companies' kind gesture," says Arrowhead Operations Manager Adam Davis. The companies also received a thank-you letter from the mayor and city manager.
Lynden Air Cargo is back in Papua New Guinea. "We are operating out of the capital city of Port Moresby and the city of Lae to support Exxon," says Captain Charlie Wallace. For the past several years, Lynden Air Cargo has been involved in Exxon's Liquefied Natural Gas (LNG) project to construct a gas plant and pipelines on the island. Lynden's Hercules aircraft are delivering heavyweight construction materials and other equipment. Charlie is pictured with Captain Eric Feige (far left) and Flight Engineer Bill Kenney (right). "This picture shows the flight crew with a local tribeswoman in full traditional garb," he says. "It's always exciting to be working in new locations and meeting local people."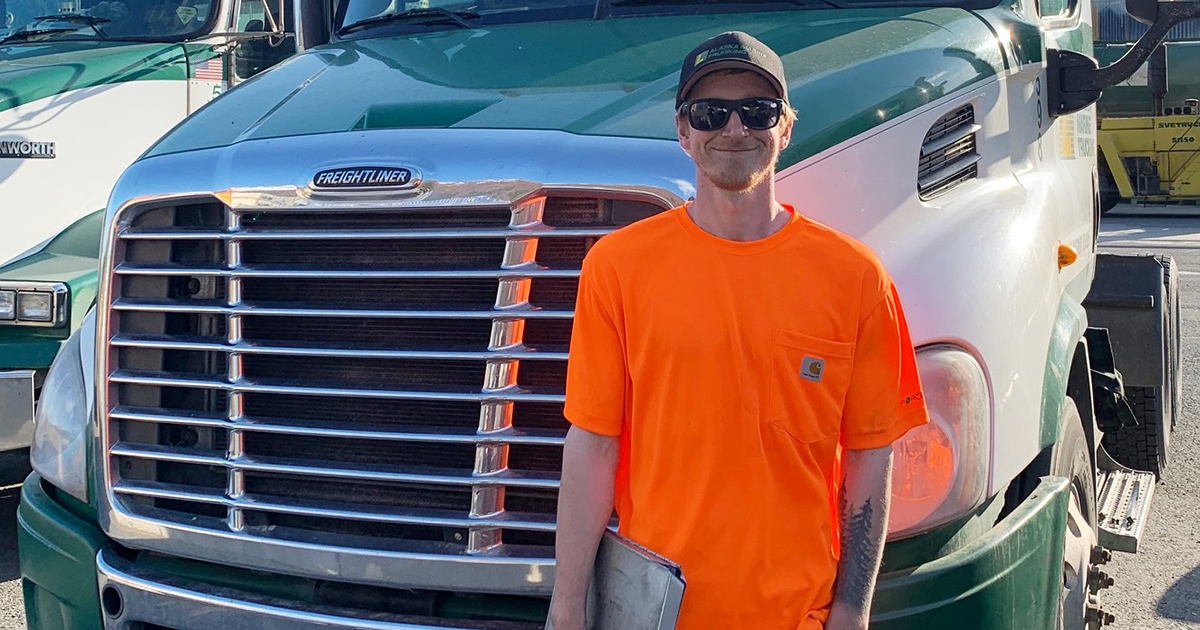 The quick response of new Alaska Marine Trucking Driver Andrew Lawson saved company equipment and prevented the loss of three new cars belonging to a customer. Alaska Marine Trucking delivers vehicles to an auto dealership in Juneau twice weekly, year-round, with a specialized car-hauling trailer. Andrew was on the road to the dealership when he heard a loud 'BOOM!'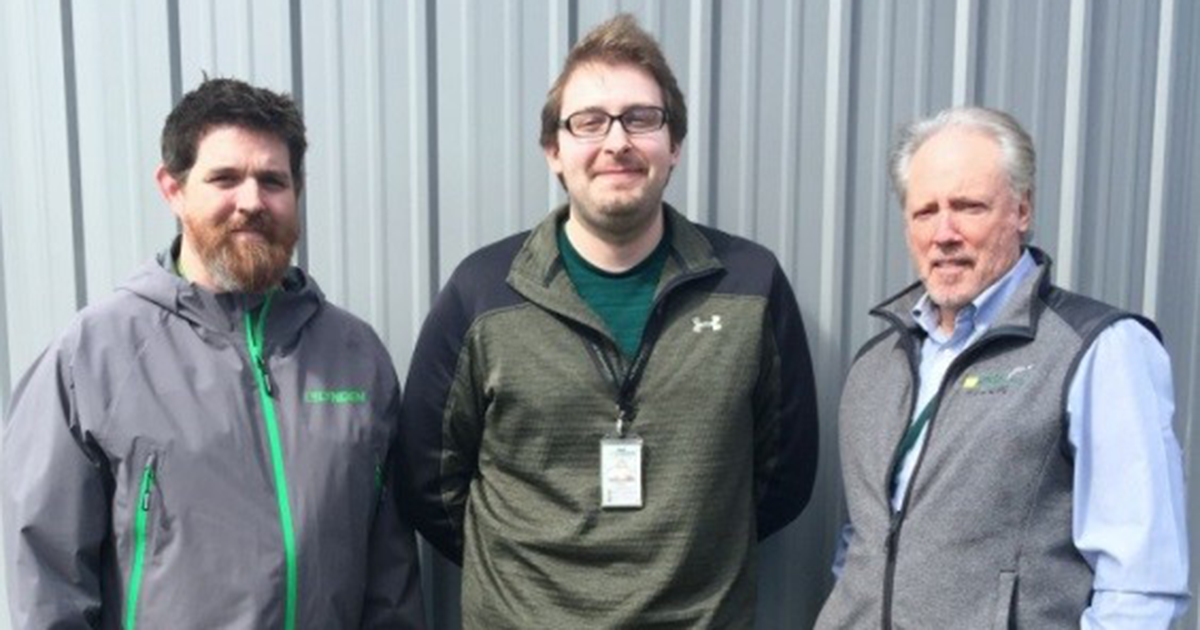 Over the 17 years that Lynden International Senior Account Executive Randy Main has been working with customers, he has handled many emergency shipments. "Every so often we get a shipment with a story behind it and a face behind the package," he says. In this case, it was a pharmaceutical shipment for McKesson, a long-time Lynden customer.

McKesson's Distribution Center Manager Jonathan Burke wrote a letter about Randy's customer service and extraordinary efforts to ensure a lifesaving drug reached critically ill patients in Kotzebue, AK. "I looked up flights going to Kotzebue and the only one was leaving that afternoon," Jon writes. "I immediately reached out to Randy and asked if we could somehow get this drug on that flight. Within minutes of the call, Randy arrived to pick up the package and was on the phone to see what he could do to get the package tendered on Alaska Airlines. Through his efforts, he was able to hold the plane and get the package onboard."

With only minutes until departure and well past the carrier's cutoff, Lynden's Owen Mitchell and Matt Kelly started the paperwork while Main contacted the flight crew to ask if they could coordinate an after-hours handoff with the hospital in Kotzebue. Hours later, the life-saving medication arrived and was administered to the patient, a baby suffering from meningitis, and other children in the household. "I am deeply grateful to have Randy as our account manager who showed great heroism on our behalf," Jonathan says.

"We have so many pharmaceutical shipments going out each morning and each one could potentially contain life-saving medication," Randy explains. "With more than 30 shipments a day, we contend with the daily challenge of limited flights and carrier options, weather delays, and a variety of seasonal issues. McKesson was in a tough situation, and I'm glad that we could help along with our partners at Alaska Airlines who held the plane and allowed the freight to be tendered past the normal cutoff period. Alaska can be a challenging place to live and work. I'm proud of our Lynden team for the role they played in recognizing the need and going above and beyond to help."